the small house plan: ultra modern house plan
big style, small space, tiny price.
This ultra modern house plan was designed to be an affordable modern option for those looking for a small house plan. This 3 bedroom home has a huge walk deck on the second floor and a great room that opens up to a front courtyard and back patio, so it's an ideal plan for warm climate outdoor living. You don't have to paint it red, but we thought it was cool. A mix of vertical and horizontal siding would also look great on this plan.
Exterior & Interior: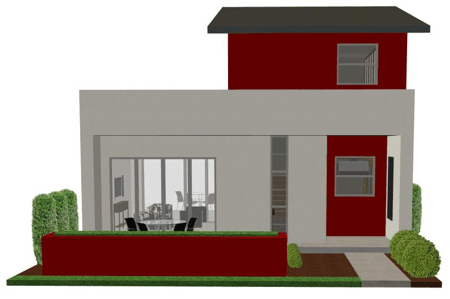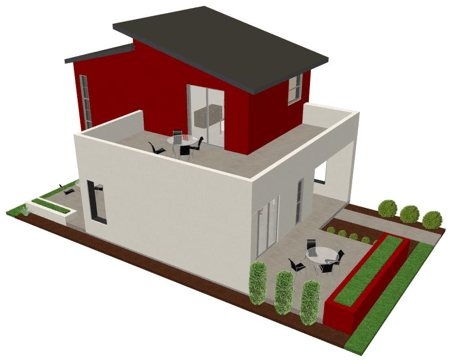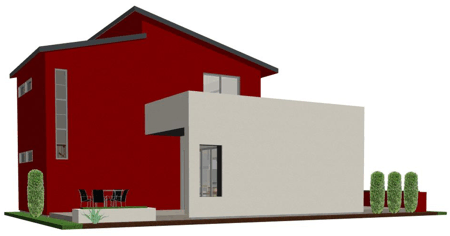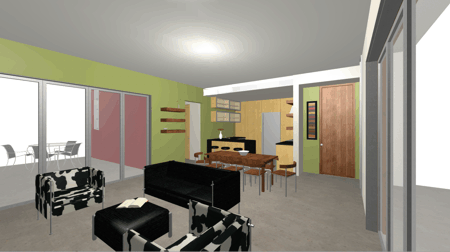 Floorplan: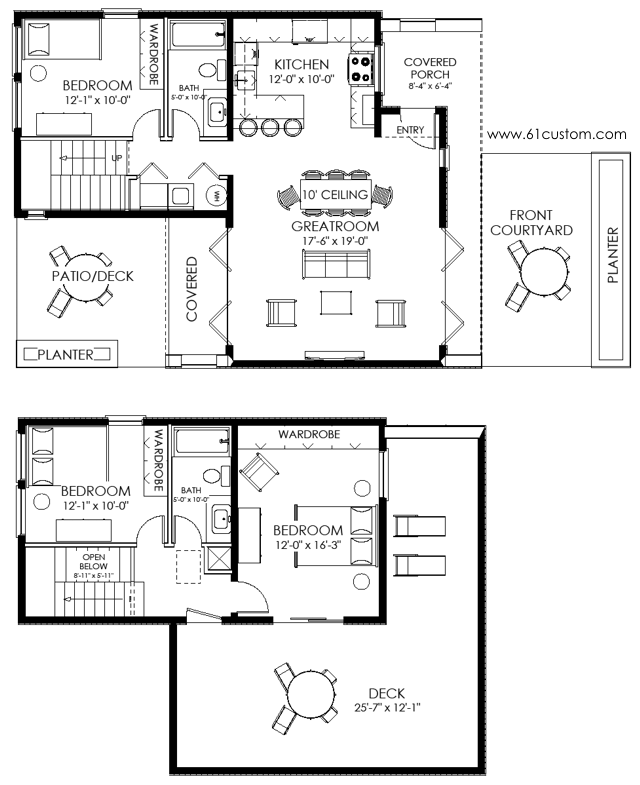 Square Footage: 1269 sq/ft
Levels: 2
Bedrooms: 3
Baths: 2
Details: greatroom, deck, front courtyard area, 8' doors.
Ceiling Heights: 9' - 10'
Width x Depth: 30' x 39' 7" not including courtyard planter wall, 30' x 52' with courtyard as shown

.