remodeling
Are you thinking about remodeling your home? 61custom can provide plans and drafting for large or small remodels and additions in the greater Phoenix area. Whether you're interested in reworking your existing space to make it more functional or adding on a bedroom, bathroom, larger kitchen or office, we can walk you through the process and bring your dreams of an improved space to life.
Best of all, it may be more affordable and easier than you think! FHA offers loan programs for homeowners and homebuyers that are interested in remodeling their existing home, or want to purchase a home that needs work and roll the rehab costs into the loan. Read More about Remodel / Rehab Loans >
If you are interested in speaking with a designer about plans for remodeling your home, please
Contact Us >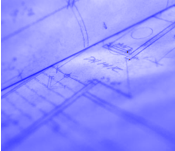 View our Portfolio to see examples of our custom house plans, semi-custom home plans, 3D models and virtual renderings.